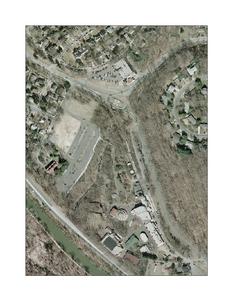 Fall 2010. GLEC MacArthur Multi-use Trail Realignment
Glen Echo, Maryland— In accordance with the National Environmental Policy Act (NEPA), the National Park Service (NPS), in coordination with Montgomery County (County) Maryland, is preparing an Environmental Assessment (EA) to evaluate a range of alternatives for a section of the MacArthur Boulevard Shared-Use Path, which is proposed to run through a portion of Clara Barton NHS and Glen Echo Park, which are both units of the George Washington Memorial Parkway. The purpose of this proposed route is to improve the visitor safety and enjoyment of the County trail that is currently located adjacent to Mac Arthur Boulevard.
The portion of the proposed route that would be located on NPS administered property, would parallel MacArthur Boulevard from Oxford Road along the northeastern edge of the Clara Barton National Historic Site parking lot. The route would then cross over an historic trolley trestle, located above Minnehaha Creek. Montgomery County, with guidance from the NPS, would restore the trestle for adaptive use as a shared-use path. The proposed route would then pass through the middle of a small parking lot at 7300 MacArthur Blvd. This lot is on Army Corp of Engineers-administered land but is used, via agreement, as a parking lot by Glen Echo Park.
At this time, the Superintendent is announcing a 30-day public scoping period to solicit public comments on this proposal. During this scoping period, the public is invited to identify any issues or concerns they might have with the proposed project so that the National Park Service can appropriately consider them in the preparation of the Environmental Assessment.
Comment Period:
Closed 08/18/2010 - 09/24/2010