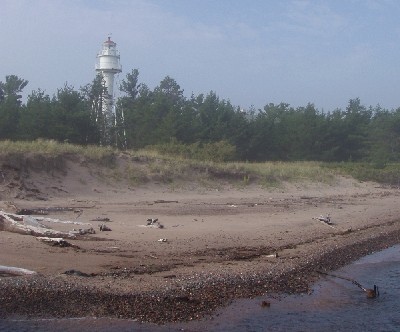 1 Final General Management Plan/Wilderness Management Plan/Environmental Impact Statement
Apostle Islands National Lakeshore, Final General Management Plan/Wilderness Management Plan/Environmental Impact Statement
The Final GMP for the Apostle Islands includes a preferred alternative that has been vetted through the extensive civic engagement we all participated in over the past 6 years. It is faithful to the intent of the National Lakeshore's 1970 enabling legislation and the subsequent addition of Long Island and the light stations in 1986, as well as the establishment by Congress of the Gaylord Nelson Wilderness in 2004 .

Document Content:

Final GMP/WMP/EIS: Chapters 1 through 6
(5.5 MB, PDF file)

FInal GMP/WMP/EIS: Appendixes, References, Preparers and Index
(6.3 MB, PDF file)
Disclaimer:
Links within the above document(s) were valid as of the date published.
Note:
Some of the files may be in PDF format and can be viewed using the Adobe Acrobat Reader software.
You may download a free copy of Acrobat Reader from Adobe Systems.